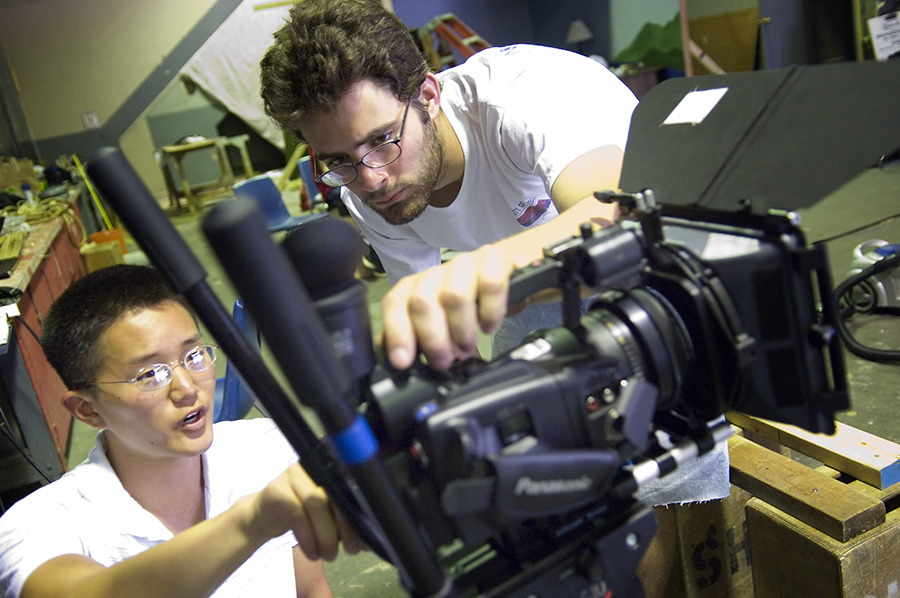 Next Generation of Leaders
In our ever-evolving world, creativity and adaptability are key to creative economies and high-growth industries. Our cross-disciplinary approach in the Arts equips students with these vital skills that employers value most.
Our students learn to approach problems from diverse perspectives to arrive at innovative solutions. They learn that all art forms can be used as tools to make connections and communicate about complex issues and new ideas.
When you study the Arts at UW, you gain translatable skills that extend far beyond a single career. That's why Arts alumni find meaningful work in a range of high-demand careers both within and beyond the arts. From the City of Seattle to Amazon - careers in business, media and communications, non-profit management and more - our alumni are everywhere and they make real-world contributions.
There are countless opportunities both inside and outside of the classroom to prepare for a meaningful and exciting career. As you explore, you'll grow your network, gain a deeper understanding of your value, and learn how to communicate your story to future employers.
Along the way, dig into resources available to you in your career search at the Career & Internship Center and Center for 21st Century Liberal Learning, or connect with your advisor, and beyond.
Career Search Resources
C21 combines the UW's research strengths with students' interests in creating real-world contributions. C21 specially designed programs feature immersive learning experiences, partnerships both on campus and in the community, and a network of mentors to help guide students on the pathway toward selecting a major and preparing for a career after college, like the UW + Amazon Mentors Program, helping Arts and Sciences students better understand the world of work and gain career advice from a working professional.
The UW student experience is more than earning your degree. It's about real work experience gained through volunteer opportunities, student leadership, internships or part-time employment. It's about learning how to successfully present yourself to employers and future colleagues. But most of all, it's about helping students become well-educated world citizens. Discover what the Career & Internship Center can help you achieve. Browse Handshake, a UW job and internship board with over 5,000 opportunities for current students and alumni, most for students in any major. There are also career events, workshops, small group coaching, and opportunities to set up one-on-one appointments with a career coach. 
Take a look at the wide variety of paths alumni, who share your major, have taken. Click the "Next" button to see the "What they studied" section and click the "+ Add" button, enter your major, and see where they live, where they work, and what they do. You can dig deep, and reach out to alumni and ask if they are willing to talk about their career.
Whatever you're into, there's a way to turn it into a job! Take the 3-question quiz to learn what College of Arts & Sciences alumni with similar interests have done since graduating.