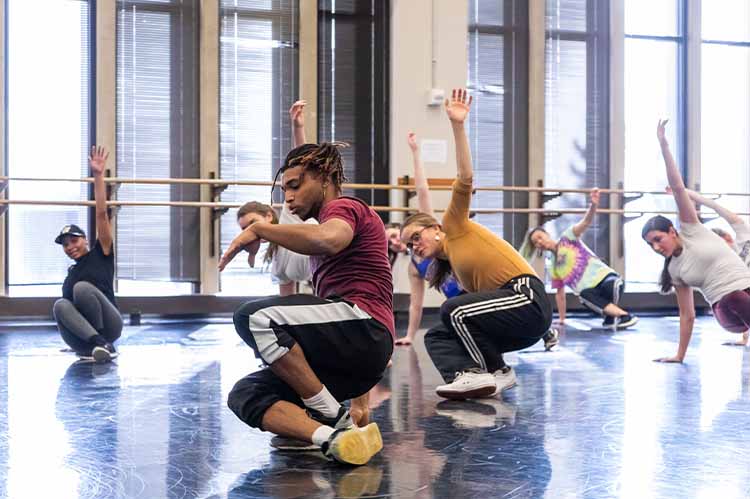 The Arts Division at the University of Washington recognizes the crucial role of the arts in supporting and furthering the work of diversity, equity, inclusion and access (DEI+A). Beginning in 2018, the UW's Arts Chairs and Directors prioritized DEI+A efforts through the development of an annual progress report to outline initiatives, make efforts visible to the UW community, hold each other accountable and "move the dial." 
We recognize there is no one pathway—that each unit needs to conduct its own self-assessment and launch initiatives that seem most appropriate to their community's needs and dynamics. The marathon of true systemic change will be run by each unit taking specific, measurable, relevant, timely actions, and by holding each other accountable. This page will continue to be updated with detailed information from the Division's annual DEI+A report with unit-level progress reports and action plans. 
Arts Supporting the Campus Climate

 
Our vision is to make the arts part of every student's experience at the UW. Informed by the UW's Climate Survey (released in 2020),  the university's Race and Equity Initiative and the UW Diversity Blueprint, the Arts Division also identified two primary areas where they arts can improve and support the campus climate at the UW:
Creating Belonging:

 The arts have the capacity to foster a strong sense of belonging, with a curriculum that allows for self expression. Our spaces and public presentations are opportunities to bring together a diversity of stories and histories, with great capacity for community building among students, faculty, staff and the community. 

Working Against Othering:

If not managed and presented thoughtfully, the arts can exacerbate experiences of exclusion. Bodies and identities are central to arts expression.  Our arts units strive to  work against these tendencies of othering and exclusion to rather create welcoming spaces and accessible arts experiences.
More DEI+A Content