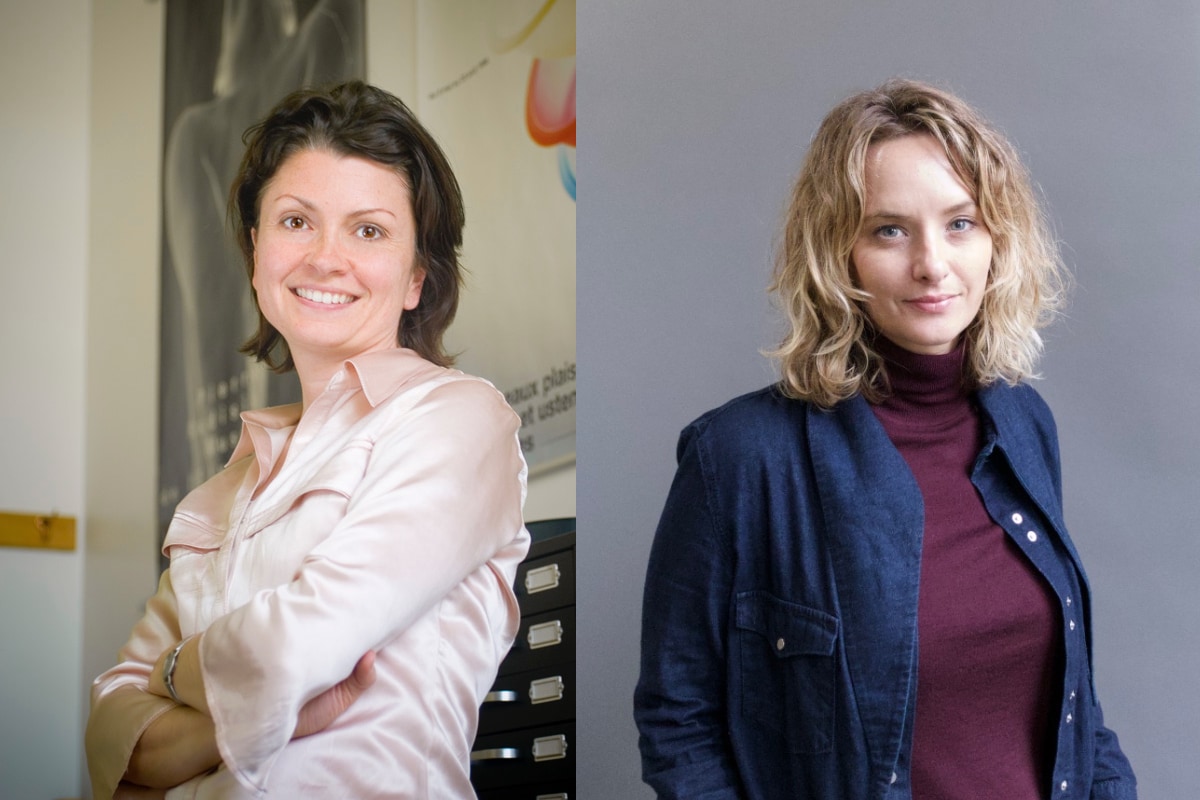 New Courses in the Arts for Non-Majors
Two faculty members — Annabelle Gould and Whitney Lynn — applied to the Arts Division in the College of Arts & Sciences early last year to develop new courses for non-majors. Funding was provided through a Mellon Foundation Grant. Both courses are being taught for the first time during winter quarter 2021.
Faculty
ANNABELLE GOULD
Gould joined the Division of Design in 2003 and is currently chair of the division. She teaches Visual Communication Design classes with a primary focus on typography, and her own creative scholarship centers on publication design. Gould is an active member of AIGA, a long-standing, major professional organization for designers. In addition to her involvement with the AIGA Design Educators Community Steering Committee, she created and designed the AIGA Design Teaching Resource, a peer-populated platform where educators can share classroom assignments, results, learning goals, and project reflections.
Gould's course for non-majors is DESIGN 250 (Visualizing Ideas). The introduction to her syllabus provides this description:
Visualizing Ideas will provide non-design majors, from freshman to senior level, with information about visual communication design — what is and is not considered good design and the process that goes into thinking creatively and communicating ideas in visual form. By grounding course concepts in engaging examples and demonstrations, you will be exposed to the appropriate terminology, tools and insights for shaping behavior and engaging users. Visualizing Ideas will also introduce the profession of visual communication design and briefly touch on some key historical contributions and contributors to the discipline.
WHITNEY LYNN
Lynn joined the Division of Art in 2018. She teaches Interdisciplinary Visual Arts classes and is co-chair of that BA in Art concentration. Lynn's own work is project-based and employs expanded forms of sculpture, performance, photography, video, and drawing. This breadth of media also carries over into her teaching. Lynn has exhibited and/or created public art in San Francisco, San Diego, Reno, Las Vegas, New York, and Cuba. She is currently working on a temporary public art installation in Seattle as part of the Ship Canal Water Quality Project.
Lynn's course for non-majors is ART 200 (Artist Mindset). The course description in her syllabus says:
What does it mean to think like an artist? Open to students across disciplines, this experiential course will explore habits and mindsets that artists employ as a means to generate, develop and materialize ideas. Fostering a spirit of critical curiosity, students in the class will gain experience creatively solving problems, collaborating with others, and perceiving the world in new ways. The course will be taught in a hybrid format that includes a combination of readings, video content, guest artist visits and discussions, alongside a series of experimental exercises designed to strengthen creative thinking skills. (Please note: technical skills traditionally associated with artists — drawing, sculpting, etc. — are not required to succeed in this class. Rather, our focus is to develop conceptual abilities that translate across disciplines.)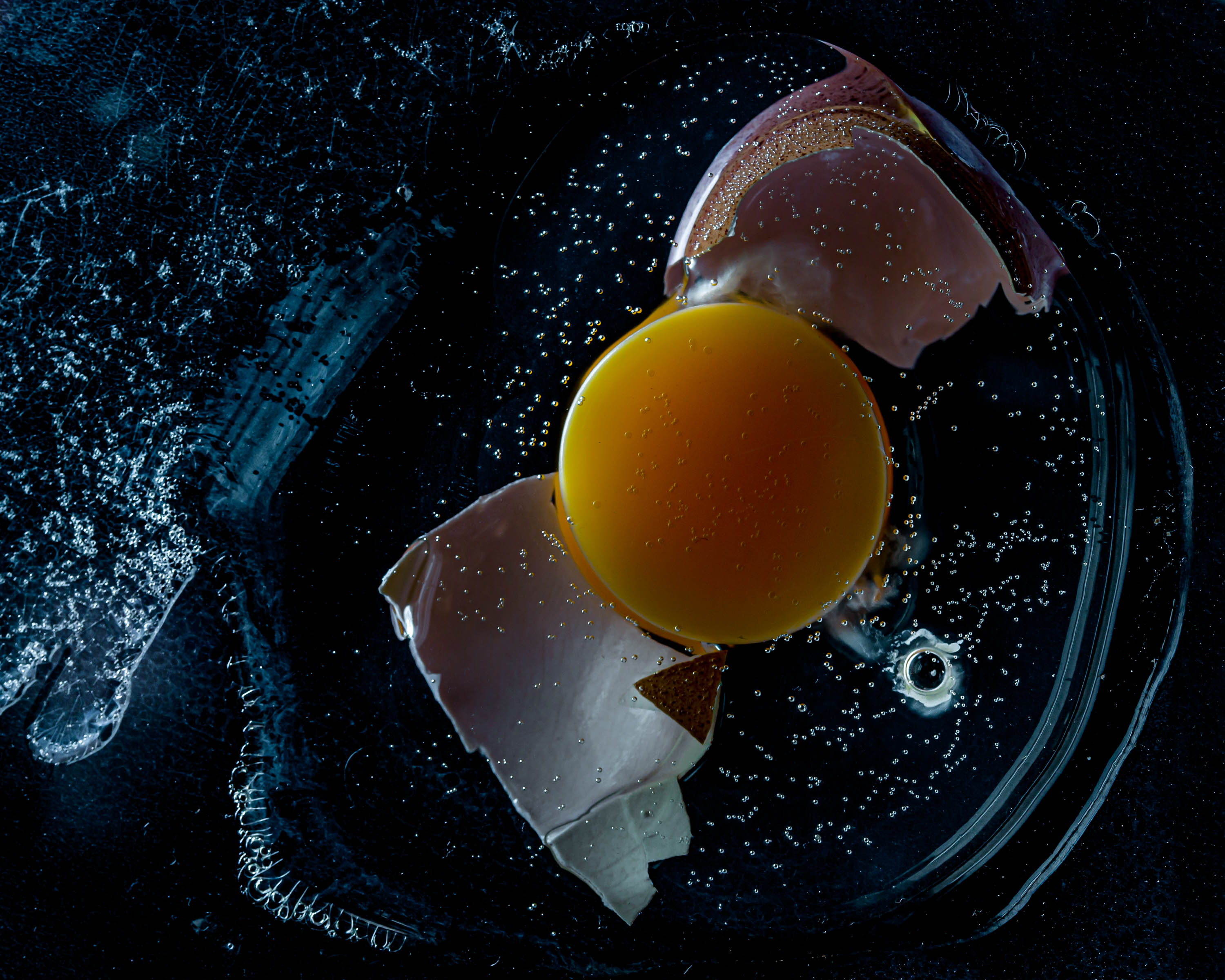 Q+A
What made you apply for the funds to develop a new course for non-majors?
Gould: There was a clear need for this class. The Visual Communication Design (VCD) program gets many requests from non-majors who want to take our courses, and we just do not have the bandwidth to allow them in. Plus, it would be hard for a non-designer to keep up in most of our classes. I have been teaching the same VCD classes for a while, so this was opportunity to try something new that would benefit a larger group of students on campus.
Lynn: When I was teaching at Stanford, I led an Honors in the Arts program and witnessed the potential of interdisciplinary undergraduate research through the arts. Although the majority of the students were not arts majors, they completed compelling projects that extended beyond traditional discipline boundaries and brought art into conversation with a vast array of academic pursuits including medicine; computer science; philosophy; gender studies; racial, ethnic, and cultural studies; engineering; and more. Now, as a faculty member in Interdisciplinary Visual Arts at the UW, I am committed to expanding interdisciplinary arts research on campus, and I saw this funding opportunity as a way to expand engagement with the arts and build a platform for interdisciplinary collaboration and exchange.
How does this new course fit with your overall teaching philosophy?
Gould: I enjoy teaching all aspects of visual communication — from composition to typography to color. And, I have done a number of workshops for non-majors (on campus and in the industry), so I know what material is useful. It is gratifying to see how visual communication can have a positive impact on people who are not going to practice design the way our graduates will. This class helps them gain awareness of visual communication. 
Lynn: My teaching is built on an inquiry-based approach to learning, and the course is designed to introduce students to concepts and habits employed by artists, followed by exercises that encourage students to connect the concepts back to their own lives, knowledge, and interests. Ultimately, I want the course to enhance curiosity, comfort with ambiguity, and belief in one's creative abilities. I want the class to feel like a community, with students driving the learning process; a space where experimentation is encouraged and is understood as a tool for generating ideas and asking questions. 
As proposed, your class was presumably intended to be taught in person. What changed when it became an online class?
Gould: Actually, it has been great online! We can do everything digitally, even the in-class exercises. For example, the students created type hierarchy studies in Google docs and color compositions in spreadsheets. Most of the assignments are not software specific so students were able to design their resumes in Word, Figma, InDesign, and other programs. We have been able to utilize Google slides for critiques and Zoom breakout rooms for more efficient critiques too. This would not have been possible with forty people in one classroom. I plan to keep it online, even when we return to campus.
Lynn: One of my hopes with the class is that students are able to meet like-minded peers, and, ideally, future collaborators. Moving online shifts the dynamics of conversation, but I do believe it is still possible for motivated students to continue peer-to-peer dialogue outside of class time. One of the unexpected benefits of shifting the class online was that I have been able to invite guest artists from around the world to class, and their perspective has been a key component in how we work through course material. 
What are the key points you want students to take away from your class?
Gould: Presentation matters no matter what discipline you are in.
Lynn: First, I want students to understand that the landscape of contemporary art is vast, and traditional notions about artistic skill and talent go out the window when we encounter art as a field of ideas rather than exclusively a realm of craft. Next, I want students to feel more confident in their own creative abilities and for them to think about how they can give voice to their identities, values, beliefs, and concerns using art as a tool to consider ideas and rethink the familiar.
What have you learned so far from teaching this class and what do you think you might change the next time you teach it?
Gould: I might have to reduce the amount of content I am delivering in each lecture! There is so much to cover since I am essentially cramming three years of VCD coursework into ten weeks. I run exercises each day after the lecture, and those have been pretty fast — less than ten minutes to complete an assignment. Speed problems!
Lynn: As someone who is new to teaching remotely, I want to take time to evaluate both the benefits and challenges and to rethink how to best employ online tools. Because we are online, it of course impacts how we communicate and interact, but it is also creating opportunities that would not be possible in person. For example, one student has been working on a compelling series of photos from his home in Saudi Arabia, documenting daily life and exploring social and cultural issues. There are other students in the class who are juggling difficult schedules because they are studying nursing or completing their final year in computer science. They were able to enroll in the class because much of the coursework can be completed asynchronously. The work these students are generating would not be possible if we were conducting the class in person, so I need to carefully consider the pros and cons as I move forward next year when we are (presumably) on campus.
Do you see this course being taught regularly into the future?
Gould: Definitely. Next year this class will enroll eighty students. I can see it getting much larger with additional help from student tutors.
Lynn: I am excited about the potential of this class and hope to initiate many more interdisciplinary arts courses. Ideas are not defined by boundaries, and the more we are able to build bridges across campus, the more opportunities we can create for collaboration, innovation, and discovery.