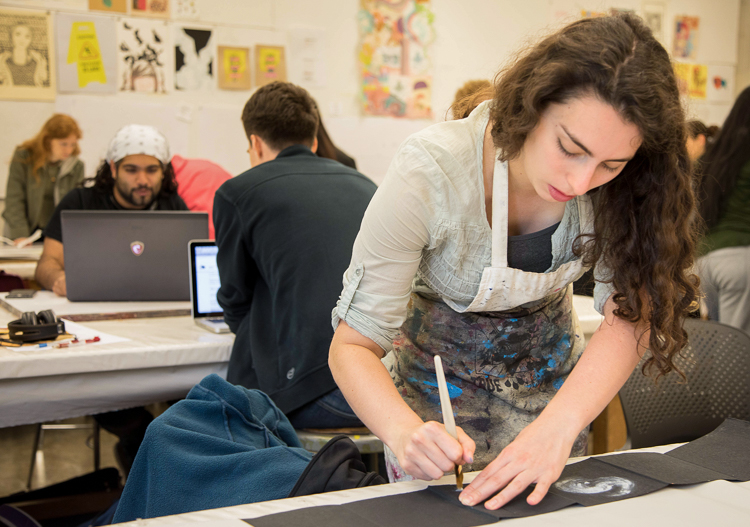 Where you can Create, Practice, Study, and Research the Arts on Campus
At the University of Washington, there's a wealth of resources to support your creation, practice, study, and research in the Arts. From learning Adobe Photoshop in a crash course, to taking a workshop with a Meany Center visiting artist, to reserving a studio to record sounds, your arts journey starts here. Explore what's available today.
Research the Arts
Explore over 1,000,000 documentary images including photographs from Edward S. Curtis, research the history of printing by observing the master prints of Albecht Dürer and Francisco Goya, study the evolution of music in the internationally renowned Ethnomusicology Archives containing 25,000 items, and more! 
Workshops and Classes
In addition to the many academic courses in the Arts (check out our Highlighted Courses for next quarter), there are plenty of opportunities to take classes and workshops to learn new skills.
Maker Spaces & Resources
There are many spaces and resources available to fuel your creativity. --  cameras available tomorrow, computer labs with Adobe Creative Cloud programs, a video studio for recording, maker spaces with 3D printers, sewing machines, woodshops, and more.
Reserve Spaces
Whether you are looking to screen your documentary, perform a newly choreographed dance, or host another arts-related event, these auditoriums, labs, studios, and classrooms are available to reserve. 
Is there an arts production resource that you would like to see on this page? Please email artsuw@uw.edu to submit your suggestion.